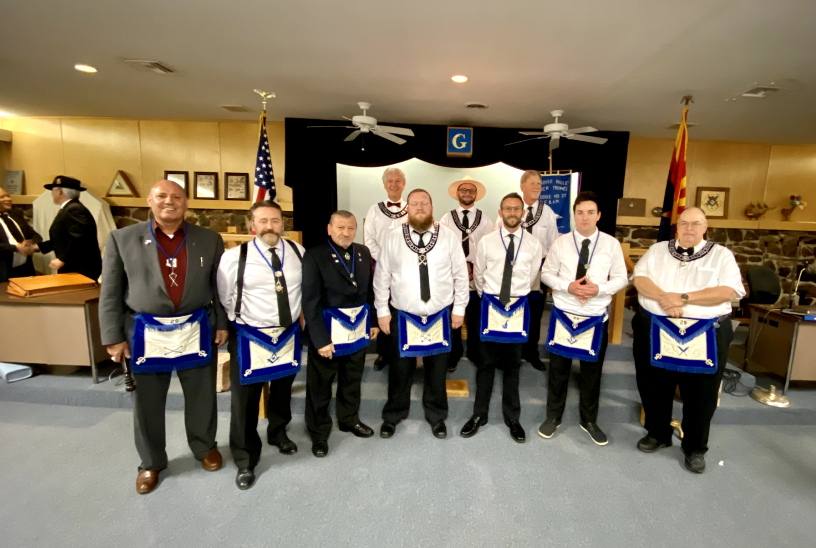 Honoring Tradition, Unity, and Community Service
Welcome to Paradise Valley Silver Trowel #29, a distinguished Masonic Lodge with over 100 years of rich history dating back to 1922 and the home to seven Grand Masters.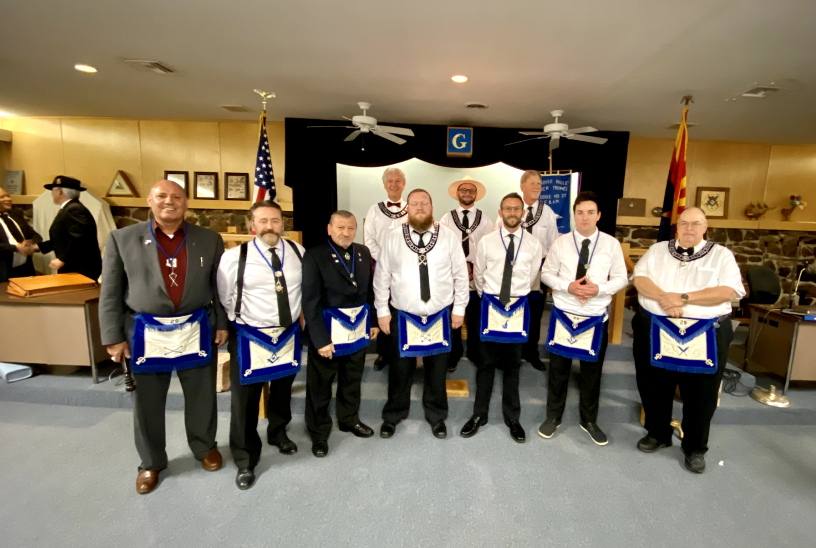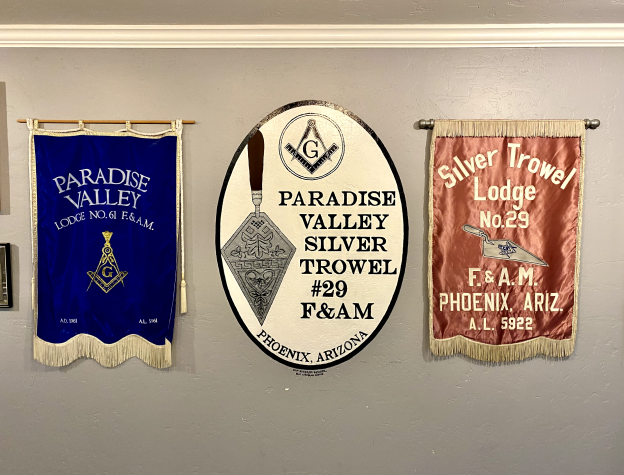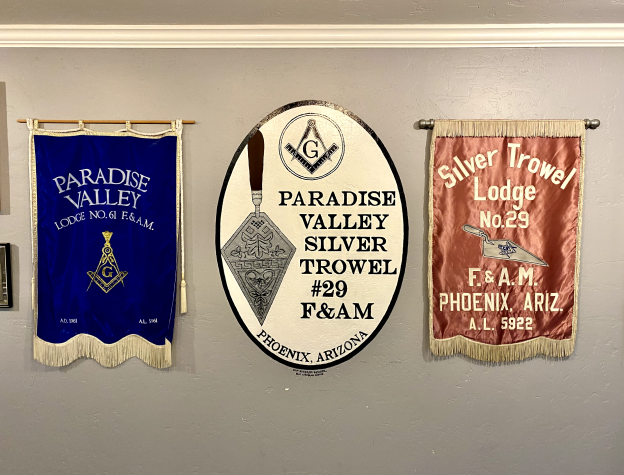 Our origins can be traced to the founding of the original Silver Trowel Lodge #29 in downtown Phoenix, where it thrived for 78 years, fostering a legacy of seven Grand Masters.  In 1961, another chapter in our story began with the chartering of Paradise Valley #61, located in its present location, and characterized by a vibrant membership and a reputation for Masonic Ritual excellence.

In 2000, the two Lodges successfully merged and combined the two names into one, forming Paradise Valley Silver Trowel Lodge #29.  The merger brought forth a new chapter in our Lodge history, proudly bearing the amalgamated names of its predecessors, and retaining the esteemed lodge number 29.

Our Lodge has maintained its historical significance while embracing a new era of unity.  Nestled within the familiar location of Paradise Valley #61, our Lodge stands as a testament to the past and remains a beacon of Masonic values for the future.
Community at Heart: Nurturing Unity and Service
Fred Stewart's Bikes for Books
The Fred Stewart Bikes for Books program is a world-wide program that originated right here in our Lodge!  Fred Stewart came up with this excellent program to encourage kids to increase, compete, and celebrate their reading accomplishments by offering a brand new bike as a reward.
George Washington Oratorical Contest
In 1956 Worshipful Brother Robert Rimer started the George Washington Oratorical Contest at the Lodge.  Robert was a principal and knew that public speaking was a key skill that needed to be fostered in young children.  Since its inception, the Lodge has hosted this wonderful contest annually which asks children from K-8th grade to provide a 3-5 minute oratory in front of the Lodge.  The results have blown us away!
Lodge Widow's Crew
The members of PVST #29 are committed to taking care of our widows and orphans.  The Widow's Crew is a dedicated group of Brothers who perform landscaping and maintenance for the loved ones of our deceased Brothers.  If you are in need or know someone who is, please contact our secretary who can put you in touch with the Widow's Crew.
Hope Women's Shelter
Our brothers are dedicated to serving our community with pride and dedication.  Each year we hold a collection drive for the benefit of the Hopes Women's Shelter. Brothers work with the staff to hold an annual collection drive at our lodge to raise most needed common necessities for dire moments in life. A toothbrush, shampoo or towel can be the first step to a new beginning.  Come and join us to help make this worthy cause a reality. Masonry is what we do. Please contact our lodge to see the most current list of most needed necessities or how to join us. Donations are welcome too.